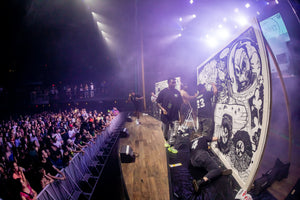 Secret Walls is the world's premier competitive live art event - the battleground where artists come to test their skills and show off their style.
We began in 2006 in the bars and warehouses of Shoreditch, East London. 'SUPPORT YOUR LOCAL ARTIST' was (and still is) the mission as fans came out in the hundreds to cheer on their favorite local heroes of the underground art scene. Hundreds turned into thousands as SECRET WALLS reputation for unparrelled energy and entertainment spread like wild fire. 
16+ years and over two thousand legendary battles later, we have travelled to over 100 Cities in 50 countries, collaborated with some of the world's most iconic brands and built a global network of art world superstars up and coming talent. You've never experienced art like this before. 
Welcome to the Secret Walls Universe!
COLLABORATORS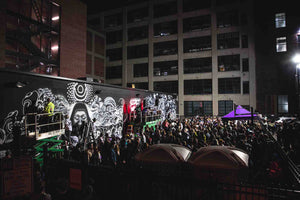 WORLD'S BIGGEST MURAL BATTLE
We made history closing out BLINK Festival in Cincinnati with a massive 100-foot mural battle featuring an All-Star Artist lineup.
We took the stage at Greg Mike's Outerspace Festival with a lineup of Atlanta's heavy hitters, battling before a crowd of 1,000+ street art and music fans.
COMPLEXCON NFT BATTLE TOURNAMENT
First of its kind NFT Battle Tournament at Complexcon 2021 featuring four of the biggest names in the digital art scene - Blake Kathryn, Chuck Anderson, Swopes and Steven Baltay. All art was created during 90 minutes before being auctioned as unique 1/1 pieces.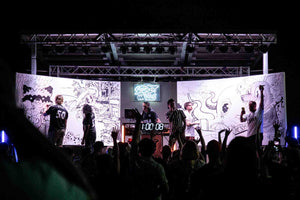 The Support Your Local Artist Tour traveled the USA and Canada in late Summer 2022, bringing the Secret Walls battle experience to 30+ new markets. Shows featured live musical acts, free NFT mints, exclusive merch and of course... a wild live art spectacle featuring local talent. Tour partners included Rastaclat, Palm NFT Studio, Ace Hotel and Moonwalk.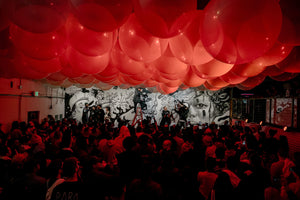 We partnered with Nike to host Air Max Day 2018 across our entire HQ in Los Angeles. The warehouse space was home to an epic Secret Walls battle featuring big name artists like Drew Merritt, Reeder One and Miryam Lumpini.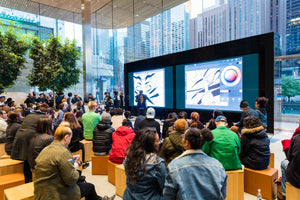 APPLE DIGITAL BATTLE SERIES
Digital illustrators from across the country went head to head live in mini-tournaments held at Apple Stores in Santa Monica, Miami, New York and Chicago.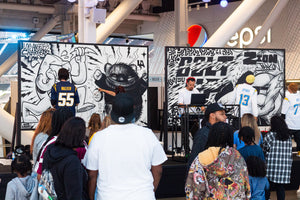 CHARGERS DRAFTFEST BATTLE
We battled at LA's brand new SoFi Stadium as the Chargers announced their 2022 Draft picks.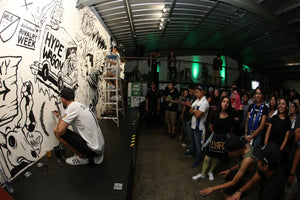 We curated the 2018 and 2019 MLS RIVALRY WEEK shows in NYC, LA and Cincinnati, OH. All-Star Artists battled before football fans at our HQ in Los Angeles and beyond.