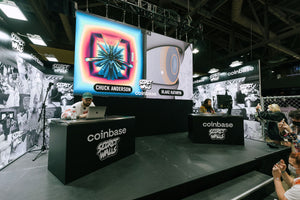 ENTER THE METAVERSE
All new format of Secret Walls featuring the biggest and best digital creators bringing jaw-dropping 2D/3D art and animations to life before your eyes, minted as 1/1 NFTs.
SW X COMPLEXCON 2021
In November 2021 Secret Walls staged the world's first ever live NFT BATTLE™ tournament at Complexcon Long Beach, powered by Coinbase and featuring top creators of the moment Chuck Anderson, Steven Baltay, Elise Swopes & our inaugural NFT Battle Champion Blake Kathryn. Artists battled across 2 days to create the most crowd-pleasing digital animations in 90 minutes. All battle pieces were minted as 1/1 NFTs by LGND.
SW X MLS NFT BATTLE
In May 2021 Secret Walls was chosen by Major League Soccer to help facilitate the League's debut release in the NFT space. Secret Walls curated two 1-on-1 SW battles featuring incredible 2D illustrators from across the US - Mighty Short, Aaron Kai, Kyler Martz & Paper Frank - going head to head in matchups corresponding to real life MLS games. Each artist's final battle artwork being available as open edition NFTs as well as exclusive 1/1 3D Canvases. The battle livestream and corresponding NFT drop were hosted on Bitski.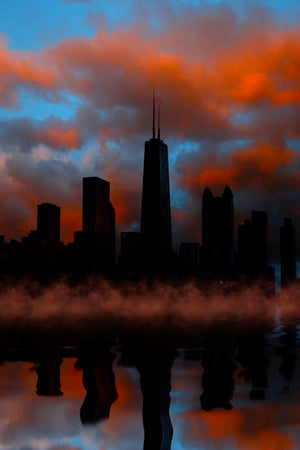 We are currently looking for NFT Battle™ artists - apply using the form below: