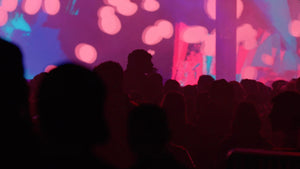 WELCOME TO
THE SECRET WALLS
BATTLE UNIVERSE
THE BATTLE UNIVERSE IS EXPANDING
Our most consistent event schedule yet. More battles, more artists, more cities, more exclusive drops, more excitement & unforgettable experiences... all across the globe. This is the art of competition.
BLACK & WHITE + FULL COLOR
While continuing to champion our classic black & white aesthetic, we will introduce full color digital art to add a whole new dimension of visuals to our battle palette.
2D + 3D
Continuing to pioneer NFT Battles and build upon our recent unveiling of the world's first ever 2D + 3D NFT Battle tournament at Complexcon. Metaverse battles featuring the best digital creators of the moment pushing the limits of technology.
IRL + URL
In-person battles are just the beginning! The Secret Walls experience will become more immersive and accessible than ever via livestreams, AR, XR and VR.
NEW FORMATS & DISCIPLINES
All new mediums, official ranking systems with tracked battle stats, an updated ruleset and point-based judging system will formalize our battles into the UFC of live art entertainment.
NFTS, ORIGINAL ART, HYPE DROPS, UNIQUE COLLABS
Battle NFTs, exclusive collaborations with artists, our biggest and best merch drops yet, special utilities plus more surprises to bring our Battle Universe firmly into the world of Web 3.0.